Full move industrial mattress quilting machine,computerized single quilting machine
Product Description
Full move industrial mattress Quilting Machine,computerized single quilting machine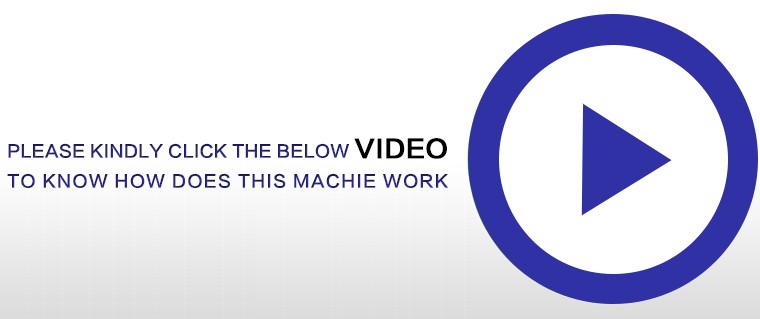 Specification :
1.Area only then other 3/5
2.High accuracy.Because the mechanism broke through the traditional principle of work,has realized when the processing the seam material movement,is not the nose movement way completely thus achieves quilting apex level.The complex graph for example heart shape.The small curve.the acute angle quilting many times,guaranteed that the line mark in the original position.the needle has been apart from stably invariable.
3.Uses the big traveling schedule nose.enhanced the ultra thick seam material hang seam stability.
4.Optimized the complete machine combination selects the precise spline.the import guide rail,the steel core polyurethane with the ambulacrum.causes this machine normal quilting fast maintains above 2200r/m.
         Parameters/Type

QY2023

QY2225

QY2528

QY3032

(Quilting Size)

2mx2.3m

2.2mx2.5m

2.5mx2.8m

3mx3.2m

(Needle Drop Size)

1.8mx2.1m

2mx2.3m

2.3mx2.6m

2.8mx3m

(Sewing-Machine)

  (Single-line style,double-line lock style,big rotary shuttle)

(Sewing Thick)

1200g/m

(Sewing Speed)

2000 needles/Points(SPM)(Needle Stitch)2-7mm

(Needle)

(SINGER)MR5 18-22#

Dimensions)

2.9mx2.8mx1.4m

3.1mx3mx1.4m

3.4mx3.3mx1.4m

3.9mx3.8mx1.4m

(Power)

220V AC 50HZ 1.5KW

(Weight)

600kg

700kg

800kg

1000kg

(Packing Size)

3.2mx1.2mx1m

3.4mx1.2mx1m

3.6mx1.2mx1m

4.2mx1.2mx1m
Feature:
1)The main shaft speed has been raised and work efficiency has been increased.
2)Application of large rotation shuttle while the shuttle core is two times larger than that of small shuttle.
3)The system has testing function so as to have convenient maintenance.
4)Patterns has the function of rotation and overturn.
Notice:
The working speed depends on the working situation,eg, the length of the needles, the kind of cloth,etc.
The Carriage Stroke above is under perfect situation, the real value is limited to the patterns.
If the machine is not the same with photos, subject to the real objects.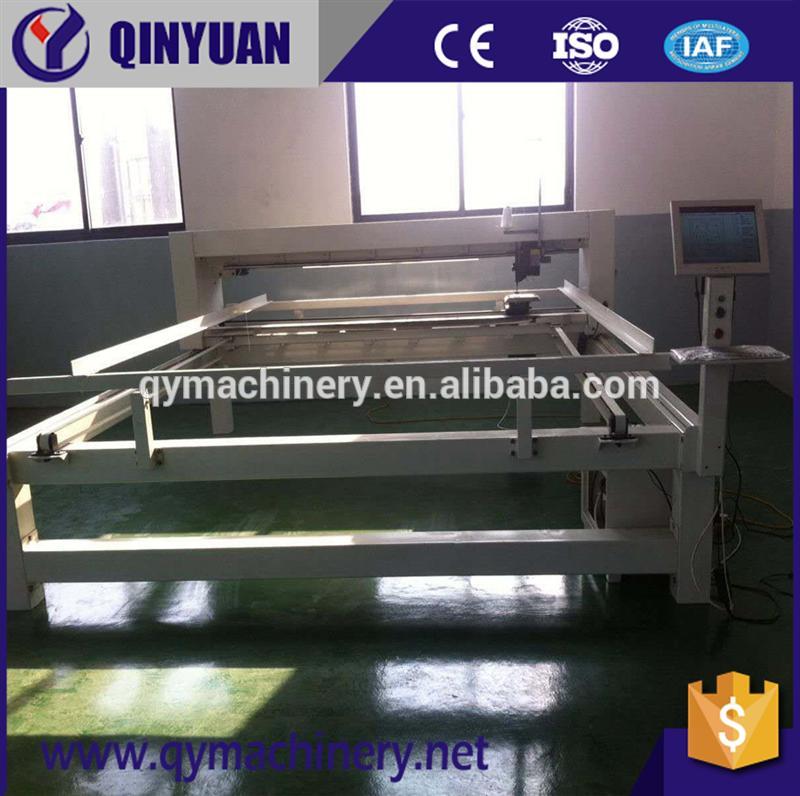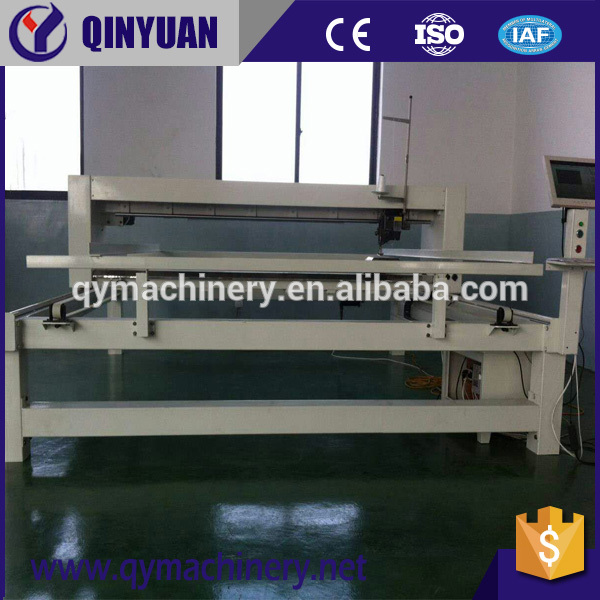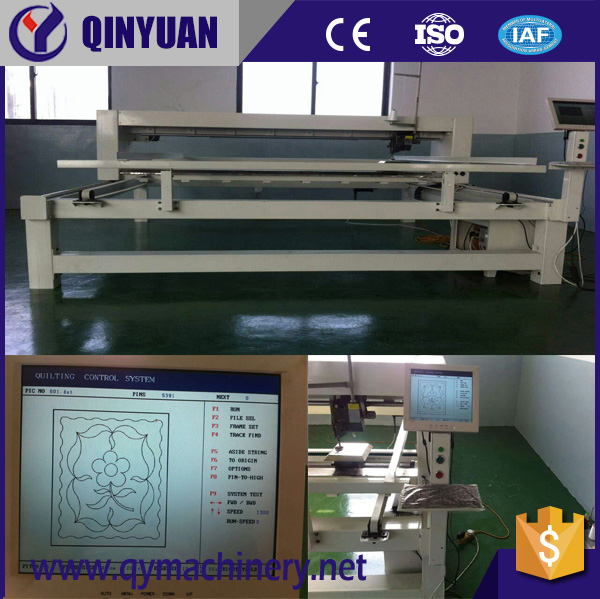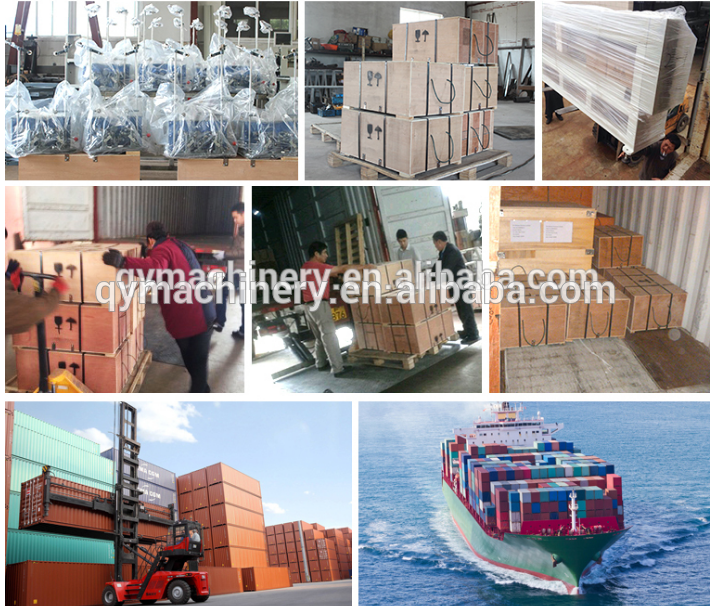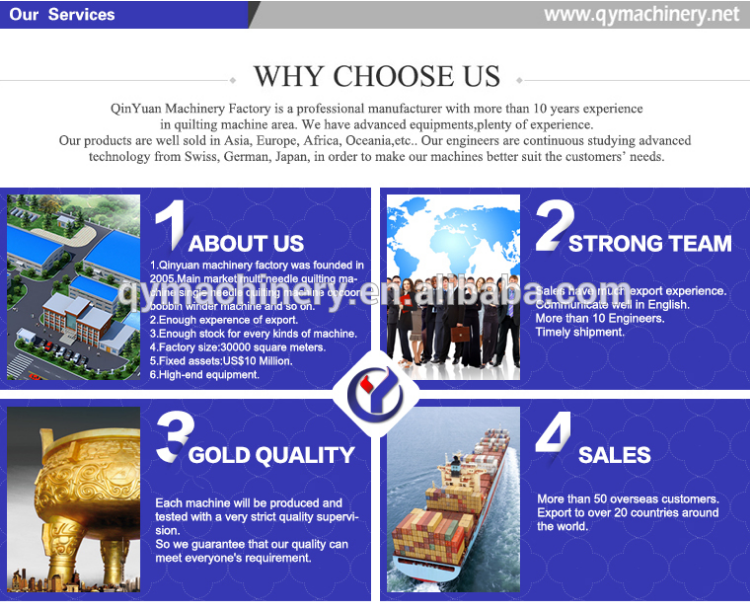 1) We are a professional machine factory for over 20 years;
2)Our company dealing with many kinds of quilting machine,bobbin winder machine,Mattress Tape Edge Machine, Cutting Machine,Quilting Embroidery Machine etc.
3)Our engineers are continous studying advanced technology from developed country, in order to make our machines better suit the customers' needs.
Q:What kind of work does your company do?
A:Our company is a professional manufacturer.We mainly dealing with many kinds of quilting machine,bobbin winder machine,mattress tape edge machine, cutting machine,quilting embroidery machine etc.
accordance with customers' requirement.
Q:What are the advantages of your company?
A: We have many professional technical personnel.And we have more competitive prices,high quality and better service than trading companies.
Q:How do you control the quality?
A:Our company is CE certificated .We have many inspectors and every product will have been tested for 4-5 processes.We welcome customers visit to our factory.
Q:What about your price?
A:Our price is very competitive because we are a factory.Please contact us if you are interested in our products. 
Q:How long is your delivery time?
A:Different products have different delivery time.The products will be delivered as soon as possible on the basis of the quality assurance.Usually the delivery time is within 10-15 days after we recieved your deposit.
WB-2 mattress tape edge sewing machine
Computerized multi needle quilting machine
QY-2 single needle quilting machine
Bobbin winder machine
Single head computerized

e

mbroidery machine
Co

mputerized

multi needle

embroidery machine
S

teel shuttle
P

olyester embroidery bobbin thread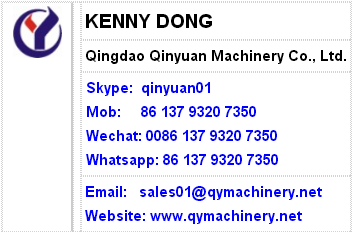 Product Categories : Single Needle Quilting Machine